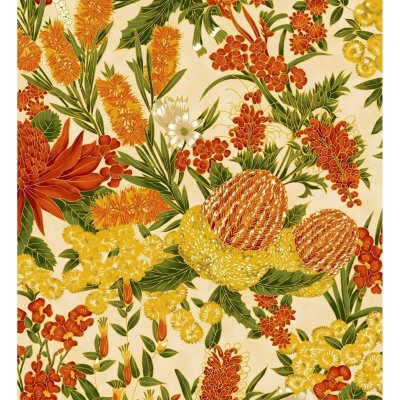 Under the Australian Sun was Leesa Chandler's first fabric collection, and seven years on, it's now an ongoing range of fabrics. This year's designs feature botanical prints of Australian flowers including Waratahs, Kangaroo paws and our national floral Emblem, the Golden Wattle. Under the Australian Sun has colors of reds, greens, golds and oranges.
Fabrics are printed to the highest quality in Japan, and feature a delicate outline of metallic gold.

Click on the link below to shop this collection.